Kritiska blickar från marginalen: Reflektioner i spåren av Jens Rydström
Synopsis
I tre decennier har professor Jens Rydström varit med och format historieforskningen om marginaliserade grupper. Han har varit central i etablerandet av homo- och queerhistoria som forskningsfält i Sverige. Han har aldrig tvekat för att de mest tabubelagda ämnen, och har varit med och lagt grunden för forskningsfältet sexualitet och funktionshinder i Skandinavien. Jens har även bidragit med banbrytande forskning om sexarbetares historia i Skandinavien. Denna bok presenterar en brokig samling bidrag av forskare som alla har inspirerats av Jens Rydströms vetenskapliga gärning.
Chapters
Inledning

Ghosts of The Archive

Anti-Colonial Resistance and French Imperial Brutality in Local Vietnam

En övervakning värdig myndigheten

Stockholmspolisens homosexkommission under 1950-talet

En guide til de skandinaviske LGBT-foreningers arkiver

250 kärleksbrev i garderoben

"I'm not one of your sailors!"

Nils Asther's Queer Film Persona, From The Wings (1916) to The Bitter Tea of General Yen (1932)

The boys in the band

Att återbesöka en tid som flytt

Är torskar lyckliga eller olyckliga? Kulturella perspektiv på heterosexuella mäns sexköp, maskulinitet och sexualitet

Snapshots of friendship as expanding spaces in research and activism

Happy ever after? Reproduction and Futurity under Swedish Queer Liberalism

Images of minorities in Finnish media

Annorlunda Nyheter

Patientröster på 1970-talets Stora Sköndal

"Glädjedödare och Glädjegörare"

Ett cripteoretiskt perspektiv på sex- och samlevnadsundervisning i särskolan

"Stop thinking you know what to expect"

Rum för flexibla kroppar

Om ableism, öppna kontorslandskap och alla de andra

När Jens försvann

Den sista färden längs "Revolutionary Road"

Om omtanken i ett brev

Det kollaborativa handledarskapet som genusvetenskapens styrka

om stark tvärdisciplinär forskning

Humanness, Vulnerability, Conviviality and Hope

Prof. Jens Rydström ́s scholarship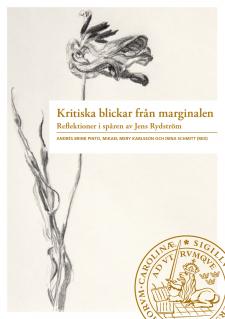 Categories
Copyright (c) 2022 The editors and the authors
License
This work is licensed under a Creative Commons Attribution-NonCommercial-NoDerivatives 4.0 International License.
Details about the available publication format: Print version
ISBN-13 (15)
978-91-8039-293-8
Details about the available publication format: PDF
ISBN-13 (15)
978-91-8039-294-5